Outputs & outcomes
By following our business model and fulfilling our strategic objectives we deliver unmatched data connectivity for households and businesses and a palette of services adjusted to our customers' needs. We aim to deliver an effortless and friendly customer experience across all customer touchpoints. Simultaneously we aim to be an agile and flexible company with a proven ability to find efficiency savings.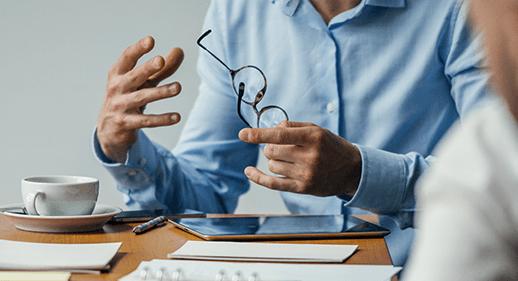 Orange Polska is sensitive to the global challenges related to the natural environment and natural resources. We implement our business goals with respect for the rules of ecology and in harmony with the environment.
Unmatched data connectivity for households and businesses
Providing best connectivity
Effortless and friendly customer experience
Acting in an effective and responsible manner
To help measure our progress on how well we are adding value for our stakeholders and delivering the outputs described above, we use KPIs and success measures presented in this chapter.
Unmatched data connectivity for households and businesses
Providing best connectivity

Our commitment

To offer best connectivity, both in mobile and fixed, regardless of geography of customers

To connect up to 1 million of households within the reach of our fibre network in 2017

To further develop our LTE coverage based on the newly purchased spectrum and provide best connectivity experience on LTE

KPI
Performance
Number of HH connectable within of our fibre network
Number of HH connectable:
4G coverage
Outdoor
Indoor
800 MHz coverage
Outdoor
Indoor

Delivery on our commitments in 2017

Connectivity is a vital pillar of our strategy. As the demand grows for greater quantities of data and higher speeds of transmission, investing in the right spread of technologies and maintaining and upgrading our network infrastructure helps to ensure that Orange can continue to attract customers with the promise of fast and reliable services. In 2017 we continued to concentrate our efforts on fibre technology to keep pace with the demand for high-speed broadband, and we expanded our mobile 4G/LTE network to accommodate the explosive growth of mobile data traffic.

Fixed Line

In 2017 we continued massive deployment of fibre access network, by means of which we are rapidly closing the technology gap to cable TV companies. This investment programme, which we initiated in 2015, is one of the key pillars of our return to growth strategy. Last year our network expanded by 1 million new households, far more than in 2016 (755,000). This is a big undertaking, requiring huge effort and cooperation with dozens of partners and suppliers. In the second half of the year we experienced bottlenecks related to the capacity of our subcontractors. This was as a result of significant demand for construction services, not only in Poland but also neighbouring countries. Nonetheless we managed to handle this situation well and it did not affect our overall level of capital expenditure. At the end of 2017 our fibre network was connectable to 2.5 million Polish households in 75 cities. This number included more than 200,000 households connectable on infrastructure belonging to other operators, where we operate based on wholesale agreements. We made such agreements both in 2016 and 2017. The main benefits include quicker access to the fibre network and more efficient use of the existing fibre infrastructure in the relevant locations. This is in line with the aims of the Cost Directive of the European Commission, which recommends avoiding duplication of the existing facilities. The number of households connectable to VDSL stood at over 5 million at the end of 2017. This coverage did not change significantly compared to our 2016 plans, mainly because we gave priority to the fibre network.

In 2017, the capacity of our backbone and aggregate networks was expanded to enable simultaneous handling of 1.7 Tbps traffic with full redundancy. Furthermore, in pursuit of our policy to provide the best quality internet access in Poland, we secured further key content providers, so that over 50% of internet traffic is available for customers from the nearest regional capitals on the Orange Polska network. Local content distribution enables our customers to access high-quality content without delays caused by transfer from distant locations (sometimes even on another continent), and results in savings on development of international and domestic long-distance lines.

Mobile

Thanks to our ongoing investments in the mobile network, 4G outdoor coverage for all bands was 99.8% of population on 97.7% of Poland's territory as of the end of December 2017. While our main focus in 2016 was on outdoor coverage, in 2017 we significantly improved indoor coverage, in terms of both population and territory. LTE services were provided by Orange Polska via over 10,200 base stations, compared to 8,500 at the end of 2016. In 2017, in addition to gradually expanding network coverage and capacity, Orange Polska focused on increasing the number of sites enabling spectrum aggregation, their number reaching 3,916 on December 31, 2017.

In 2017 Orange Polska decided not to extend the licence for the 450 MHz spectrum. As a result, the CDMA 450 network was finally switched off in April and commercial services based on the related technical infrastructure were discontinued. Orange Polska customers who had used CDMA services

Following the launch of the VoLTE service in 2016, in the first half of 2017 Orange Polska introduced a Wi-Fi Calling service, which enables customers to make calls via any Wi-Fi network outside mobile network coverage.

Delivering a palette of services adjusted to customer needs

Delivery on our commitments in 2017

In 2017 we made significant changes to our commercial strategy, introducing more balance between volume and value. We have also made our customer offers much more focused and simpler. This approach had a clear impact on the performance of our convergence and mobile post-paid offers in particular.

Convergence: A new approach

We have been pursuing a convergence strategy for few years, but in 2017 we gave it a new dimension. Convergence is our unique feature, a source of competitive advantage and at the same time a good customer loyalty tool. The Orange Love offer, which we introduced in February, is based on a new formula. Instead of discounts on each additional service purchased, customers are now offered a predefined set of services ("a hard bundle"). The basic package includes:

broadband access via copper, fibre or "wireless for fixed" technology
TV package of around 100 channels
mobile post-paid service with unlimited calls and SMSs plus a 5 GB data pool
home phone.

The price of this basic package is fixed and the same all over the country, making it easy to communicate and easy for customers to understand. It can be augmented with additional services including more SIM cards or richer TV content. A broad portfolio of smartphones is available to supplement the offer, on installment schemes. The launch of Orange Love was accompanied by an intensive marketing campaign, establishing it as our flagship offer for Polish households. At the same time we limited advertising of our mobile only or fixed only offers. The commercial results confirm that Orange Love has been well received by customers. By the end of the year the offer take-up approached 600,000. Currently a significant number of mobile and fixed broadband service sales are made in the convergent bundle formula.

At the end of December 2017, our total convergent customer base reached 1.306 million (including 1.035 million B2C customers), which is an increase of 471,000 (or 56%) compared to the end of 2016. The total number of services provided in the convergence scheme among B2C customers is almost 4.2 million. On average, each convergent individual customer uses four Orange services.

Growing convergence penetration

Convergent base ('000)

Post-paid mobile: Radical simplification and alignment around "more for more" strategy.

At the end of August 2017, we radically revised our consumer market offers to make them much simpler, while increasing value generation. For example, the number of mobile voice tariff plans was cut, from 18 down to 4 simple plans. In addition, value-dilutive offers, rebates and promotions were cancelled. We have introduced a charge for every additional SIM card. Both mobile and convergent offers are now structured around a "more for more" approach.

In the post-paid segment, the number of SIM cards increased by 5% compared to the end of 2016. Sales of handset offers increased by 6%, a smaller increase than in 2016 as a result of the shift in our commercial strategy (from focus on volume to a more value oriented approach), as well as concentration of our customer acquisition activities on the Orange Love convergent offer (over 40% of new B2C customers purchased their mobile voice service in a bundle with fixed broadband). Conversely, the number of mobile broadband services decreased, following several periods of substantial growth. This was due to increased popularity of "wireless for fixed" broadband offers, as well as growing data pools for smartphones in mobile voice tariff plans. We expect this trend to continue in 2018.

The pre-paid segment saw a sharp decline (-28%) in SIM cards, since the introduction of the card registration obligation resulted in a much lower number of new card activations. In addition, card registration by customers accelerated migration to post-paid. However, as the vast majority of new pre-paid activations are low usage one-time activations, the reduction did not affect our financial performance in a material way.

Fixed broadband: A spectacular rebound

Significant investments in fibre network rollout and in our mobile LTE network, combined with an attractive convergent offer, delivered a spectacular rebound in fixed broadband. The customer base grew by almost 11%, the highest annual increase in a decade. Decline in legacy technologies (ADSL and CDMA) was offset by growth in VDSL, fibre and "wireless for fixed". This effect intensified during the year. The share of these growing technologies in the whole customer base increased to 46% at the end of 2017 (from 31% at the end of 2016). Close to 2.5 million households were in the range of fibre at the end of 2017, making the fibre service available in 75 cities, and in 21 of those Orange is present in more than 50% of households. The number of fibre customers increased by 143% and reached 214,000 at the end of 2017.

Fixed broadband customer base (in '000)

2017's successful results in fixed broadband were also driven by our pay-TV offer, where Orange Polska improved its reputation as a reliable content provider both in IPTV and DTH technologies. The TV customer base also increased by 11%, the highest growth rate in five years. This was a consequence of numerous improvements we have made to the TV offer over the past two years. In February 2017, the launch of the Orange Love offer was accompanied by the introduction of a new set-top box with expanded functionalities. In addition to improved menu ergonomics, the decoder enables recording of up to three programmes simultaneously and watching 4K TV. This made Orange Polska the first nationwide pay-TV operator to provide content at 4K resolution.

Fixed voice services: unfavourable trends continue

Erosion of the fixed voice customer base (excluding VoIP) totalled 411,000 in 2017 and was higher than in 2016 (312,000). The decline can be attributed mainly to structural demographic factors and the growing attractiveness of mobile services with unlimited calls to all networks. It is also a result of our convergence strategy, which stimulates partial migration of customers to VoIP. Revenue erosion was 13%, remaining at a similar level to last year. We expect the downward trend in fixed line to continue in subsequent periods.
Effortless and friendly customer experience
Optimal sales channel mix

Our commitment

To make it easy for our all customers to access our products and services through different channels of contact

| KPI | Performance |
| --- | --- |
| Number of POSs | |
| Number of POSs adjusted to customers with disabilities | |
| Number of Smart Stores | |

Delivering on our commitments in 2017

Optimisation and enhancement of remote sales channels

Our key objectives include further development of our online sales channel and cross-channel initiatives as well as the optimisation and modernisation of our sales outlets to align with market and consumer demands, as this is directly reflected in customer satisfaction and further efficiency gains.

In 2017 we started to implement a new strategy for the POS channel. The optimisation and modernisation of our shops will allow us to adapt to new market trends and changing customer preferences, which in turn will lead to higher customer satisfaction and greater sales. We are replacing the current five shop formats with just three: compact, standard and Smart Stores. Compact and standard POS mainly vary by area and number of sales desks; in addition, standard stores have a product stand for live demos and a dedicated sales desk for business customers. In 2017 we added two more new Smart Stores: convenient, friendly and innovative spaces where customers can settle any matters related to our telecommunication services. We also continued the process of closing under-performing shops. As a result the total number of points of sale, either our own or operated by agents, was reduced to 739 at the end of 2017. However, this number is greatly expanded by chains of independent distributors, such as Media Markt, Saturn and Neonet. Co-operating with them gives the Orange brand a presence in 659 additional points of sale, offering a complementary service to consumers interested in buying a device.

Throughout 2017, we also continued running a network of 38 Fibre Shops. These are stores located close to housing estates within the reach of our FTTH network, which combine profile-raising and sales functions for our fibre offer. The number of Fibre Shops remained unchanged compared to a year earlier; however by nature these are portable outlets, usually put in place for three to six months after the network rollout is completed in a given area.

Our sales strategy is driven mainly by our customers' evolving purchasing preferences and the shift to digital channels. In order to address this trend, we focused on improving the online customer experience, upgrading the Orange portal and the My Orange mobile application. Our strategic ambition is to make online the first-choice contact channel for customers to search and buy Orange services. That is why we introduced new sales tools on our website, as well as a more responsive design. We also implemented the new version 4.0 of our mobile application, providing users with an editable dashboard, a new offers section, dynamic banners with personalised offers as well as additional functionalities (e.g. book appointment at an Orange POS). We continued to work on digital innovations that support our sales strategy. In 2017 we added new chatbot features on Messenger to drive conversational digital commerce.

Co-operation between all our contact channels has allowed us to gradually implement cross-channel solutions which ensure a uniform, seamless customer experience regardless of the channel. The telesales channel is used to contact customers (mainly for retention and cross-selling), while the product and agreement are subsequently delivered by courier free of charge, or picked up in store. In addition, following our considerable investments in the FTTH network, we have continued to develop our door-to-door sales channel, which is the most effective way to compete with cable operators.

Making the customer journey easy and friendly

Our commitment

To improve the customer experience by offering attractive products and services, accompanied by improvements in customer service and sales channels, both traditional and online

To be innovative and flexible in responding to our competitors' moves

Guarantee of security for Internet users at Orange Polska network

KPI
Performance
NPS position

Evolution of NPS position

Numbers of activations of our safety solutions

324,00

customers protected by CyberShield in 2017

Delivering on our commitments in 2017

Focus on continuous improvement in customer experience

In 2017 we achieved our NPS objective. Currently, we are in a group of operators ranked second in the market. Customers have growing confidence in us, which produces tangible benefits for the company.

The increase in our NPS and our rise to the number two position have followed growing sales of our fibre services and Orange Love bundle, as well as specific improvements in the customer experience. These have included the simplification of both mobile and fixed line offers, the launch of the first 'Roam-Like-at-Home' offer on the market, automation of selected processes, customer care compliance with the COPC (Customer Operation Performance Center) international standard and increased coverage of our mobile and fixed line networks (over 10,000 LTE base stations and approx. 2.5 million households and businesses connectable with Orange fibre). We are the only telecom in Poland to hold the 'OK Senior' certificate for our infoline service dedicated to senior citizens. Furthermore, we have won the Top Quality Customer Care in Remote Channels Award for our customer service through a call centre, chat, 'Our Orange' community and 'My Orange' mobile app. This vindicates the process of our transformation and our daily commitment to building customer satisfaction and loyalty.

Top standards in customer relationship management

For four years we have maintained the international COPC (Customer Operations Performance Center) certificate, which through annual audits confirms our high efficiency and top standards in customer care management.

Compliance with the COPC standard contributes to continuous quality improvement and customer satisfaction growth, as well as increased sales and cost optimisation.

The Orange Polska Group is the leader in implementing the COPC standard in Poland, and according to auditors, "compliance with standards is part of Orange Polska's corporate DNA."

An enhanced release of the standard, COPC CX 6.0, was published in 2017. According to the new standard, the customer experience must be consistent in all customer journeys and across all communication channels, both assisted and unassisted (i.e. IVR, e-care and 'My Orange' app).

The COPC recertification has confirmed that we comply with the updated standard, providing customers with a consistent experience regardless of the contact channel they choose.

In the auditors' opinion, we have very effective methods for identifying, reviewing and implementing improvements in Orange Polska through all customer service channels.

As a result of our initiatives, we have significantly increased service quality, customer satisfaction and operational efficiency. Over 90% of our customers are satisfied with Orange Polska's customer care, and nine out of ten issues are resolved at first contact.

Coherent communications

Our instructional videos, available on both Orange Polska official YouTube channel and orange.pl website, are an easy and popular way to access customer service information. In 2017, our 200 videos were played nearly 1.9 million times.

We have introduced a new, consistent standard of customer service articles for both customers (at orange.pl) and employees of Orange Polska. Due to customers' time constraints and their habit of scanning the content and reading only selected portions of on-line texts, we now follow some uniform rules while writing articles. These include using short, concise sentences, highlighting important information and adding an interactive menu on the right. Customer service articles are contextually presented in the Omni system, a system for sales and customer care management available to both customers and employees.

User-friendly contact channels

We offer a wide selection of contact channels, which we constantly improve to better meet the expectations of our customers.

In 2017, we introduced further improvements:

We provided customers with a new version of the 'My Orange' on-line self-service system. Rather than having separate accounts for mobile, fixed-line and broadband services, customers can now view all their Orange services in a single place. They can also replace a SIM card themselves, check information about their current agreement and prolong payments or break them into instalments. The new system has also been adapted to mobile devices.
We increased the share of customers using assisted digital channels (chat, click2call) from 5% to over 10%. This indicates that using self-service solutions prior to contacting a consultant is increasingly popular among our customers.
We expanded the 'Our Orange' social platform to include gamification and promotion mechanisms. As a result, the number of customers visiting it monthly increased by 63% in 2017. According to a customer survey, customers choose to solve their problems using this contact channel instead of calling an infoline or visiting an outlet. In addition, we added the 'Ideas' section, where users can submit and vote on concepts for development of Orange products and services.
Taking into account the opinions expressed during a customer survey, we changed the IVR voice-over to enhance the quality of customer experience in contacts with our call centre.
In selected Smart Stores we enabled customers to use video-conversation as an alternative customer service option. Customers appreciate, and often choose, this modern form of contact with our consultants. They perceive it as equivalent to a face-to-face contact. Because of positive customer feedback, in 2018 we intend to increase the number of outlets offering this option.

Modern CRM systems

In order to enhance customer satisfaction and reduce operating costs, we have replaced all the existing sales and customer service support systems with a single, uniform tool for customer relationship management (CRM), the Omni system, which combines the fixed-line and mobile realms. As a result, we can check the customer's data and portfolio in a single place rather than using several systems simultaneously.

Another advantage of the system is the fact that our sales and customer care staff can carry out processes in Omni in the same manner as customers do when logged on to 'My Orange'. This facilitates customer communication with Orange and contributes to more efficient and intuitive management on both sides (i.e. customer and employee).

By implementing the new system we have also standardised the scope of customer care offered in all sales outlets. Moreover, owing to new system functionalities, such as pre- -paid offer handling, we significantly increased first contact resolution (FCR) in 2017.

The next step, which will soon help to further streamline customer relations, will involve a single knowledge base. This will be also made available to both employees and customers. By providing context-based content and articles, the knowledge base will facilitate handling of contacts and execution of sales and customer care processes. The content will be the same for both parties, which will significantly enhance the quality of communication.

Contact Channels

POS

Online

Mobile

Call Centre

Social media

Showrooming
Try or test products
Buy products and services
Obtaining information
Pick up order
Customer care

Product reviews and comparisons
Price and availability
Discover new products
Offers and promotions
Customer care

Price and availability
Offers and promotions
Mobile applications
Location based services
Customer care

Product and payment information
Request changes in services and the account
Buy new services and renew the agreement
Customer care (complaints, technical issues, payments)
Discuss any service-related problems with a consultant

Product and services information
Share experience
Demand information
Customer support (not related with account details)
Demand opinions

Personal data security

We control a vast amount of customer and employee data. Personal data are one of the categories of confidential information which, together with data protected by the telecommunication secret and proprietary information, are covered by our Information Security Management System. This system complies with the ISO 27001 international standard, for which we hold certification.

At each stage of data collecting and processing, we ensure that customers are informed about the purpose and scope of data processing, as well as their right to access and rectify their personal data. No fines were imposed on the Company for breach of personal data protection regulations in 2017.

In 2016, we launched a programme to prepare the organisation to meet the requirements of the General Data Protection Regulation (GDPR), which will become applicable in May 2018. At present, the implementation of the new solutions in this programme is in its final stages.

Data security

Rapid development of new technologies is accompanied by new forms of crime, a danger which most customers are not capable of coping with themselves. We try to counteract these threats, guaranteeing the security of our services to users and offering them essential knowledge on how to use our services safely. We carry out educational campaigns regarding the internet, we provide technological tools to strengthen data and system security and we monitor threats to internet users, particularly children.

Monitoring online threats is the responsibility of CERT Orange Polska. This team responds to threats as they show up and supports Internet users. In 2017, the systems monitoring the Orange Polska network recorded as many as 10 billion incidents monthly, out of which 1,000 could be considered actual security incidents.

The most frequently analysed incidents were related to "dissemination of offensive or illegal content", including phishing and spam. This category accounted for almost half of all incidents. Another significant group (almost 20%) was DDoS / DoS attacks, which involve flooding the attacked system with massive amounts of data. CyberShield, a proprietary solution to protect Orange Polska's network users, protected over 320,000 customers in 2017. The most frequent threat detected was ransomware, and 119,000 customers were effectively protected against it.
Acting in an effective and responsible manner
Focus on efficiency

Our commitment

To be an agile and flexible company with proven ability to find efficiency savings; constant transformation of indirect costs

Process optimisation and automation, IT spending optimisation as well as facilitation of commercial initiatives, especially in convergence

KPI
Performance
Indirect cost
Indirect cost (PLN mn)

Delivering on our commitments in 2017

Orange.one strategy gave new dimension to the efficiency area at Orange Polska. All our business decisions and actions are now driven by value creation. Our ambition is to be agile company, digital and flexible, with strong online presence and highly automated processes, as well as proven ability to cut costs and find efficiency savings. This approach has been reflected in the commercial activity and financial results.

In 2017 we have redefined our approach to commercial strategy. We have become more selective and more balanced between volumes and value. We radically simplified our commercial offers (e.g. reducing the number of mobile voice tariffs from 18 to 4) and clearly focused on pushing convergence as the key commercial offer at the same time significantly reducing handset subsidies. This approach resulted in much lower volume of customer acquisition and retention transactions bundled with handsets, optimisation of the distribution channel mix and significant savings in advertising and promotion costs, all of which contributed to over 10% reduction in commercial costs, the largest cost category. Despite ongoing pressure on our legacy business we managed to limit the decrease in the direct margin (revenues minus direct costs of business) by half versus 2016. Our indirect costs continued to be optimised. They were down 4.8% year-on-year in 2017 or PLN 200 million (on underlying bases, i.e. excluding the one-off in labour costs booked in 2016). This is in line with our ambition to reduce them by 12-15% by 2020 vs 2016. In 2017 we completed realisation of the employment optimisation plan for 2016- 2017 and signed a new much more ambitious Social Plan covering 2018-2019. In 2017 we continued and benefitted from initiatives introduced in 2016 e.g. car fleet and postal costs optimisation. Examples of the cost savings initiatives introduced in 2017 include:

Consolidation of commercial activities through reduction of the number of commercial periods in the year facilitated through focus on convergence and limitation of sponsorship programs
Savings on energy costs due to negotiation of prices and various optimization initiatives to limit power consumption level
Lower costs of physical security - mainly due to further deployment of e-key
Optimization of technical partners costs

Management of our impact on the environment

Our commitment

To implement business goals with respect for the rules of ecology and in harmony with the environment: optimization of energy use in the following areas: real estate, infrastructure and network, Data Center, supervision over Orange Polska's impact on the environment; increase in number of recycled, re- -use and refurbished devices

KPI
Performance
Energy consumption CO2 emission
Energy consumption (GWh)
CO2 emission (tones)
Certification of the ecological management system

Maintaining ISO 14001

in the mobile segment

Number of recycled and refurbished devices*
Collected and recycled phones
Refurbished and relaunched phones
Refurbished and relaunched devices

*change in reporting for year 2016

Delivering on our commitments in 2017

Orange Polska has adopted an environmental policy that defines the company's key areas of use of natural resources and our impact on the environment. Appropriate supervision of our operations is ensured by our Environmental Management System, which is consistent with the ISO 14001 standard for mobile telephony services.

These safeguards allow us to:

oversee the processes which may affect the environment in compliance with legal requirements and other environmental regulations;
identify our negative impact on the environment;
account for environmental issues while setting objectives and making decisions as well as carrying out initiatives reducing our impact on the environment;
monitor the compliance of electromagnetic emissions with the relevant standards;
attempt to reduce CO2 emissions related to our activity;
improve our business practices and apply technological solutions to reduce negative environmental impact;
engage in dialogue with stakeholders and inform them about our environmental protection initiatives;
raise environmental awareness among our employees and customers;
cooperate with our suppliers to ensure their compliance with our environmental policy

Use of new technologies is a huge opportunity on the one hand, in terms of economic and social development and finding more eco-friendly solutions; on the other hand, it presents a challenge when it comes to the rapid obsolescence of products and increased demand for energy. It poses a problem about what to do with devices that are no longer wanted and * change in reporting for year 2016 Orange Polska Integrated Report 2017 65 provokes us to think about eco-efficiency inside the company as well as relations with our suppliers. It also means educating customers and encouraging them to return ICT devices they no longer use.

All our energy saving initiatives, including some designed by our own employees, have been combined into a single programme, 'Energy Optimisation'. To date, Orange Polska has launched almost 130 such initiatives (among others replacing equipment and technologies for more energy effective, changing network configuration and setup), in the area of networks, data centers, POS'es and offices, which generated total energy savings of 256 GWh between 2014 and 2017, only in 2017 - 111 GWh (which resulted in reduction of energy usage by 7 GWh). And will generate savings of 139 GWh annually after all the projects are completed). It means an overall reduction in carbon dioxide emissions of 171,000 tonnes. In 2017 CO2 emission was reduced by 9 600 tons. As a result of these actions, the company's total electricity consumption decreased by 7.5% in 2014- 2017, despite our investments in the development of new services.

We try to reduce the amount of materials we use in our operations and to reuse them rather than dispose of them. We encourage our customers to recycle old mobile devices: a buy-back programme for unwanted mobile phones is one of our key environmental initiatives. It is also possible to get rid of old mobile phones and accessories, free of charge, in Orange stores.

Multimedia devices, such as modems, settop-boxes are leased to customers for the term of their telecommunication service agreements. Thanks to that, products which are not yet at the end of their life cycle can be issued to other customers, avoiding the need to purchase new ones. In 2017, 218,794 modems, broadband and CPE devices have been refurbished and reintroduced onto the market, accounting for around 30% of the total number in circulation in Poland. On top of that, 247,200 pieces were refurbished by Orange Polska on behalf of Orange France, which represents about 10% of returned devices in France. With help of our service partner, we also refurbished and put back into distribution over 8,000 mobile devices, both smartphones and tablets.

The number of handsets collected from customers decreased in 2017. This was a result of a change in our approach to the recovery of used handsets from the market. The 'Eco- -schools' project, which involved collecting redundant phones in schools, came to an end. Instead, the Company is developing a comprehensive bonus system for customers returning their old phones. Moreover, the number of refurbished devices also decreased following the termination of the refurbishment project for the Romanian market.

In order to plan new environmental initiatives, Orange Polska hosted a dialogue on the circular economy last year. A total of 39 stakeholders, including representatives of public institutions, NGOs and businesses as well as the Company's employees and managers, attended individual interviews and workshops. We spoke about the environmentally friendly transformation of our products and customer care, the adaptation of our processes and the intranet as well as the development of innovations to foster circular economy. The conclusions from the dialogue will be incorporated into our CSR strategy.

Impact on Society

Our commitment

To expand access to new technologies for residents of small towns - digital development of local communities

To develop digital competencies among children and schools

To provide and support education on children's online safety in schools and kindergartens all around Poland with the Safety Here and There programme

KPI
Performance
Number of participants (residents of small towns and villages) in educational activities

100 Orange Studios

in villages and small towns for

900,000 residents

Number of participants (schools, children) in educational programmes

250 schools

and

8,250 children

in MegaMission Programme


135 schools

and

3,000 children

in #SuperCoders program
Number of participants (children and parents) in Safety Here and There programme

403,488 children

using education materials

20,720 users

of the on-line courses for parents

Delivering on our commitments in 2017

Orange Polska plays a special role in stimulating economic development. The telecommunication services and technologies that we provide constitute the bloodstream of a modern, effective and competitive knowledge-based economy. The Company's infrastructure is used not only by individual users but also by other companies. The role of Orange Polska as a provider of ICT infrastructure is particularly important outside big cities, in rural and semi-rural areas that are less digitally connected.

The availability of new technologies influences whether we are willing and able to live in a particular location; it also determines whether our businesses can compete with others, choose the best offers, find appropriate employees or ensure smooth collaboration. As an ICT infrastructure provider, we have the power to enhance the investment attractiveness of particular regions and locations.

Digital technology has become a critical factor in the pursuit of a good life; as a result, social exclusion is now a digital issue. By providing telecommunications services we facilitate communication between people; we strive to ensure that everyone, regardless of their place of residence, wallet size, age or ability, has access to the opportunities offered by new technologies.

Universal internet access contributes to equal opportunities and helps people from disadvantaged social groups to reach their full potential. But first we need to eliminate the social barriers that restrict people's access to digital technology - and therefore their access to knowledge, culture and education.

Orange Studios

Orange Studios are public multimedia studios in small towns and villages, which we create and help to manage. The purpose is to provide members of the local community with access to new technologies, courses and workshops. The leaders of the studios are provided with professional training and financial aid to help them manage these modern and attractive meeting places. To date, we have set up 100 studios across the country. In addition, we have launched an online knowledge-sharing platform for Orange Studio users. It features a portfolio of ready-to-implement projects and a gamification module that uses game mechanisms to build social skills and motivate residents to work for the benefit of their neighbourhoods. The initiatives are aimed at different groups: children and youth, people with disabilities, young mothers, and senior citizens. We estimate that 900,000 people use Orange Studios per annum.

Digital Education

We want children to be safe and conscious users of multimedia, and we want teachers to have access to the high- -quality teaching materials they need, That is why we joined the Nationwide Educational Network, a project of the Ministry of Education. Orange Polska has pledged to provide high-speed fibre internet access (at least 100 Mbps) to 4,577 schools. The cost is included in the company's current investment plans, and will come from Orange Polska's own funds, rather than the POPC budget or other public money. We are the first nationwide operator to sign such an agreement, which will benefit 15% of all schools in Poland.

After-school clubs offer a space where we can support digital education in an innovative way that supplements the core national curriculum. Since 2015 we have run a nationwide educational programme for primary schools called Mega- Mission. It is aimed at kids aged 6 to 10 who spend time in after-school facilities, and their teachers. Through this programme we expand educators' knowledge about the ten key areas of development of media, digital and IT competence. 250 schools and 8,250 children participated in the MegaMission classes in 2017.

In 2016 we launched a pilot version of #SuperCoders, an education programme to teach coding, aimed at primary schools and students aged 9-12. The pilot was conducted in 35 schools all over Poland. The full rollout of the programme in 2017 involved 135 schools and 3,000 pupils.

The knowledge we acquired during the SuperCoders project allowed us to apply successfully for 9 EU regional grants, which enabled us to start Code the Future. This project covers 222 schools, 1,200 teachers and 19,000 pupils from primary schools (1st-3rd years) from small towns and villages all over Poland, who learn the basics of programming and learn how to use digital skills in practice. Teachers and schools receive tablets, robots, mechatronic sets and educational mats that will be used to teach programming in the coming years. Code the Future is run in partnership with the Masters of Coding Association.

One of the most important issues for us is the safety of children and young people on the internet and preparing young people to use new media in a conscious way. Our programme Safety Here and There addressed this issue by combining the educational activities of the Orange Foundation with all our services related to customer safety. This programme supports education on children's online safety in schools and kindergartens all around Poland. Every year the Orange Foundation, in cooperation with the Empowering Children Foundation, offers many educational tools and materials such as e-learning and educational websites, online brochures and guidelines for pupils, parents and teachers.

In 2017 our educational materials reached 403,488 children. Adults (especially educators and specialists) can participate in conferences, seminars and workshops. We have also created a special online interactive guide for parents and guardians, teaching them how to protect their children online and better understand their fascination with digital technologies. In 2017 it had 20,720 users.

Sponsorship

Orange Polska has adopted a sponsorship policy (pursuant to the Decision No. 49/16 of the Executive Director in charge of Corporate Affairs dated 17 November 2016). Orange Polska's approach reflects the global sponsorship strategy of the Orange Group, focusing on three main areas that align with the brand: music, film and sport. Within these fields Orange Polska develops long-term, comprehensive, nationwide projects addressed to a large group of its existing or prospective customers. Orange Polska sponsors various initiatives on a long-term rather than one-off basis. Key projects are subject to approval by the Management Board of Orange Polska S.A. We established the Sponsorship Committee to centralise project management of sponsorship opportunities within the Orange Polska Group.

Orange Warsaw Festival and Open'er Festival Powered by Orange.

Number of participants

Grants

As part of its donation policy, Orange Polska has adopted formal rules for using the Donation Fund. These are specified in the relevant Decision of the Executive Director in charge of Corporate Affairs.

Orange Polska S.A. follows clear and transparent rules in making donations:

Any donation requires analysis and recommendation;
Any donation is subject to approval by the President of the Management Board of Orange Polska;
Any donation is made under a written donation agreement;
All donations are effected by transfers and registered in the accounting systems of Orange Polska;
Each agreement includes a requirement to confirm that the donation has been used in line with its purpose.

Grants (in PLN millions)

Being digital and caring employer

Our commitment

To create culture of co-operation in which all employees feel respected and freely pursue their professional goals and life passions

To offer better working conditions, constant enhancement of the work environment and focus on talent development

To continue workforce optimisation in cooperation with trade unions

| KPI | Performance |
| --- | --- |
| Number of employees * | |
| Share of women among managers | Women among managers |
| Number of training hours per year per employee | Training hours per employee |
| Employees satisfaction ratio (International Social Barometr) | on a scale from -100 to +100) |

*a change in methodology compared to previous CSR report and integrated report: excluding Networks!

Delivering on our commitments in 2017

As an employer, Orange Polska strives to combine the best of both digital and human approaches. Our goal it is to enable employees to contribute to our company's transformation – for the benefit of the customer experience. In 2017 we focused on developing new skills and new professions. We also adopted more collaborative working methods, popularised digital tools and encouraged innovation at every level. Everyone's commitment is key to the success of our strategic project - being a digital and caring employer.

Orange Polska again among top employers

In 2017 we built Orange Polska's reputation as one of the best employers in Poland. We received several awards in 2017, including the Top Employer Polska certification, Top Employer Europe and Top Employer Global titles. Our high ranking among Polish companies reflects our commitment to better working conditions, constant enhancement of the work environment and our focus on talent development.

Diversity management

The Diversity Management Policy (launched in 2016) aims to bolster the pursuit of our business objectives, address changes in the labour market and respond to the expectations of our employees. The policy also supports compliance with the values enshrined in the Code of Ethics, CSR goals and the obligations under the Diversity Charter, of which we are a signatory.

The key diversity dimensions in the Group are as follows: gender, age, competence / expertise/ experience / way of thinking, psychophysical skills - (dis)abilities, and parental status. Other diagnosed dimensions include: religion / beliefs, workplace location (HQ vs. region), type of employment, and nationality/ ethnic origin.

In 2017, we hosted a dialogue with our stakeholders on diversity and gender equality. We invited employees, managers, Board Members and external stakeholders, i.e. opinion leaders, representatives of public institutions and social organisations and our business partners, to discuss a specific action plan under the Diversity Policy. A total of 51 people attended individual meetings and workshops over five days. Our stakeholders saw the issues of gender equality, age anti-discrimination and provisions for people with disabilities as the key areas where Orange could take action in the area of diversity management.

With respect to administering, managing and supervising bodies, the rules specified in the Policy include proper selection of employees and leadership. In the recruitment process, we follow transparent rules and criteria for candidate selection. Decisions to recruit particular employees are based on their qualifications and professional experience. We ensure that candidates represent diverse communities. In terms of leadership, the diversity requirements include care for the diversity of decision-making bodies within the Company. In complementary action plans to the Policy, we have assumed a requirement for analysis of management and supervisory bodies in terms of diversity with respect to such aspects as age, gender, education or professional experience. The duties and responsibilities as well as the requirements related to qualifications, expertise and competence of Supervisory Board Members are specified in the Company's Articles of Association. In addition, Orange Polska applies the provisions of the Best Practice for WSE Listed Companies 2016.

The Supervisory Board currently consists of fourteen members, including five independent members. They are appointed by the General Assembly (or, in exceptional cases, by the Supervisory Board). The term of office for the member of the Supervisory Board is three years. There are three women on the Supervisory Board.

The Management Board currently consists of six members, including the President. They are appointed by the Supervisory Board. The term of office for the member of the Management Board is three years. There are two women on the Management Board (as of December 31, 2017)

Training

We have a number of training programmes, which aim to develop competence and prepare employees to face the Group's strategic challenges. All employees can take advantage of opportunities to increase their qualifications. Some can improve their language skills; some are also eligible for financial help with graduate or postgraduate studies, including MBA. We also train outsourced employees in knowledge specific to Orange Polska and necessary to perform their duties.

The following training resources are available to Orange Polska employees:

Professional Schools in different areas that offer opportunities for professional improvement and development.
Knowledge sharing programmes, such as Knowledge Highway, which supports the development of a knowhow sharing culture among Orange Polska's internal experts.
Development Products Library, offering over 2,000 e-learning courses and books.
Management talent identification and development programme, supporting people with initiative, concrete achievements and management potential. These people are covered by dedicated development programmes, participate in critical projects and are taken into account at the first stage of recruitment for managerial positions.
Orange Campus, an international development programme established in 2011 to promote uniform management standards across the Orange Group. 76% of Orange Polska managers have already participated in at least one such training course. Training sessions have so far been attended by more than 6,600 participants

Sustainable development

The company follows the employee Development & Assessment (D&A) process, which combines annual evaluation results with the employee's career development plans; it also involves progress monitoring throughout the year and accounts for Orange values in the employee assessment.

94.4% of employees evaluated
82.3% of employees with individual development plans
22,607 development activities scheduled

The same process also covers 3,101 of our outsourced staff. 97.8% of them completed the process and 73.4% of them adopted a development plan.

All employees are eligible for variable bonuses, which are dependent on work results and subject to the rules of the Orange Polska bonus system. Employees are grouped according to their responsibilities, and their bonus goals are set and settled either monthly, quarterly or semi-annually, depending on the group they are in.

Working Environment

In order to improve quality of life and promote employee integration, Orange Polska provides a broad package of market-competitive benefits to its employees, building a valuable offer which supports employee recruitment and retention. The key areas influenced by Orange Polska through benefit schemes are health and physical activity, financial stability, improved quality of life and employee development. The "Policy for Investing in Health Quality and Wellbeing of Orange Polska's Employees" provides for developing a friendly working environment, ensuring balance between professional and personal life, promoting a healthy lifestyle, supporting employees' physical activity and hobbies, as well as creating a culture of co-operation in which all employees feel respected, freely pursue their professional goals and life passions and get involved in social initiatives.

Orange Polska ensures safe and friendly working conditions for its employees:

employees are offered broad medical services at LUX MED Group and CM LIM clinics and partner medical facilities;
employees are eligible for participation in the Employee Retirement Plan;
Orange Polska has the Company Social Benefits Fund as a means of social welfare addressed to employees and retired employees in need;
in addition to the Company Social Benefits Fund, employees can use the Central Housing/Welfare Funds;
employees and their families are offered discounts by the Group's partners as well as discounts for Orange products and services in the 'Offer for You' programme;
employees are also eligible for financing of sports, tourist and cultural events and can use FitProfit cards.

Both full-time and part-time employees are eligible for all the aforementioned benefits. Employees working under a fixed-term employment contract are eligible for health care and promotional offers, but are not eligible for benefits that require long-term commitments, such as the Central Welfare Fund or the Employee Retirement Plan.

Continuing workforce optimisation through social dialogue

We respect our employees' right to associate and we run regular broad dialogue with our social partners. As part of that dialogue, we negotiate settlements, agreements or other documents with trade unions. The most important of them is the Intragroup Collective Labour Agreement for the Employees of Orange Polska S.A. This document regulates, among others, the rules for concluding and terminating employment contracts, working hours, holiday entitlement, rules of remuneration and obtaining extra benefits connected with work, occupational safety and health issues, training, social care and health care. Orange Polska also has an Employee Council.

Pursuant to mandatory regulations, the Company has an obligation to consult the Council on matters related to the level, structure and intended changes of workforce, actions aimed at maintaining the workforce level, as well as any significant changes in the work organisation or employment terms. The new Social Agreement, for 2018–2019, addresses in particular the following issues: investments in a friendly work environment, pay rises, financial compensation for employees leaving Orange Polska and support for outplacement. In addition, there is a Collective Labour Agreement at a subsidiary TP TELTECH Sp. z o.o

Volunteering programme allows socially engaged people to share their knowledge and positive energy with others

Orange Polska has the biggest employee volunteering programme in Poland. It has been running for 15 years. It is organised by the Orange Foundation in co-operation with Orange Polska and engages about 3,500 volunteers each year. The programme is based on "competence volunteering". Our employees share their knowledge, skills and experience and teach children and seniors how to use the internet safely and wisely. Moreover, Orange volunteers create colourful and friendly spaces for children to learn and play in places such as hospitals, hospices and single mothers' homes. Every year during the "Christmas with Orange Foundation" campaign, our volunteers play Santa and visit kids in hospitals and orphanages.

In 2017 we introduced two programs developing digital skills: MegaMission and #SuperCoders. These projects are addressed to school children and teach the basics of programming, graphics editing and creating video materials, but also a critical approach to content found on the web.

Our employees take part in important community activities and in events organised by Orange Polska (e.g. Orange Warsaw Festival). Orange volunteers may develop their own volunteering project and apply for a grant for its implementation. Every year we award grants to approximately 100 local projects.

Volunteering programme